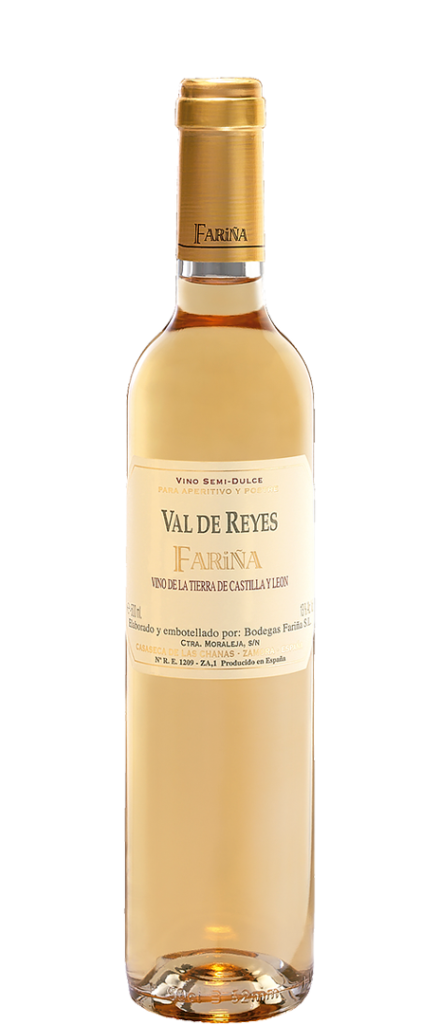 Val de Reyes Semi-sweet White Wine
A surprising wine for its sweetness and freshness. Perfect for an aperitif or to accompany desserts.
Technical sheet:
Designation: Semi-sweet white
Variety: Moscatel and Albillo
Winemaking: Made from Botrytis Moscatel (from a very small and unique area in the lower Duero Valley) and the lesser sweet Albillo.
Tasting notes: This semi-sweet white is crisp, clean and surprisingly fresh with fantastic aromatics full of honey, orange peel and raisins delicately blended together. Perfect balance between the acidity of the Albillo and the sweetness of the Moscatel so this wine is not too sweet with only 60gr/litre.
Consume: 2-6 years
Food pairing: As an aperitif with foie gras, pates, and soft cheeses or as a dessert with slightly sweet desserts.
Temperature: 7 – 9ºC
Graduation: 13%