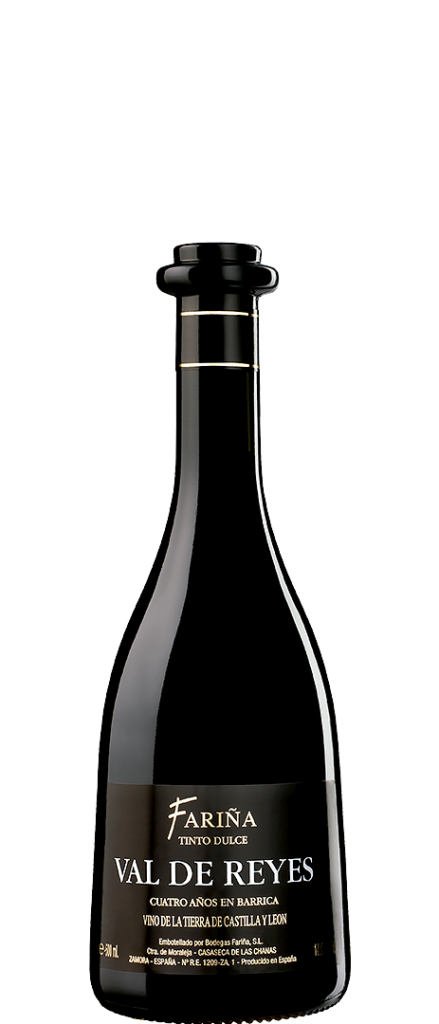 Val de Reyes Red Dessert Wine
A unique red dessert wine made from 100% Tempranillo grapes, aged in oak for 4 years. A singular late harvest red dessert wine.
Technical sheet:
Designation: Late Harvest Red Dessert Wine
Variety: 100% Tempranillo
Winemaking: Only the grapes that are exposed directly to the sun are picked – by hand. A careful selection takes place to ensure the grapes are suficiently ripe and concentrated. Fermentacion at 25º in stainless steel ferment acion tanks. Barrel aged in American oak for up to 4 years using the Solera system.
Tasting notes: Almost Port-like in style, this unique red dessert wine is made from 100% Tempranillo grapes which have been baked under the Spanish summer sun to concentrate the sugars. Aged in oak for 4 years to add the layers of complexity and richness. Very limited production mature cheese or chocolate dessert.
Consume: Within 15 years of the harvest.
Food pairing: Mature cheese or chocolate.
Temperature: Serve slightly chilled.
Graduation: 14%