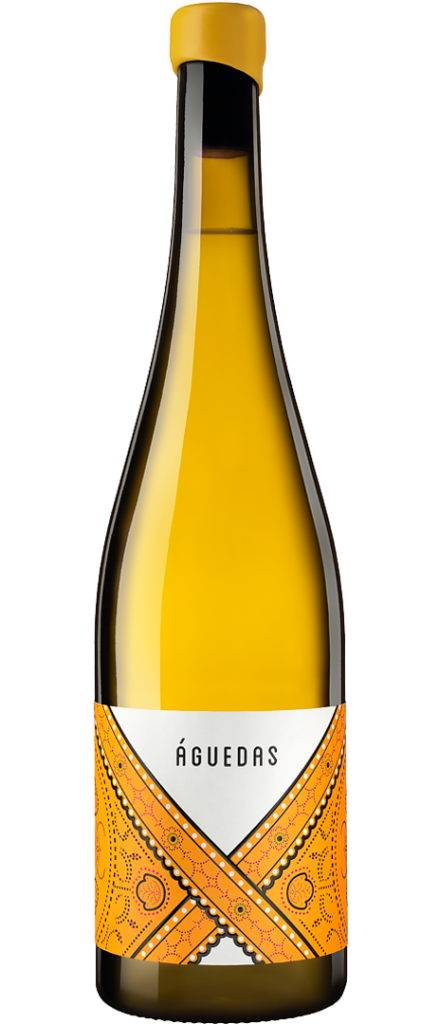 On February 5th the festival is celebrated in honour of Santa Águeda -a virgin and martyr of the 3rd century- in many towns of Castilla y León. A very popular and rooted party, especially in rural areas, in which women, "Las Águedas", take the staff of command of towns and cities. The organization is run by a female mayor and the servants. During several days, next to the religious celebrations other more ludic acts take place, like popular dances, bonfires, meals ...
Technical sheet:
Designation: White wine aged on its lees
Variety: 100% MALVASÍA
Winemaking: TYPE AND AGE OF VINES: Grapes sourced from a plot named "El Pendón". Sandy-textured soil with high limestone content. Altitude 780 m. HARVESTING: By hand VINIFICATION: A skin-contact maceration at 8 to 10°C for 12 hours in tank, followed by pressing and fermentation at low temperature (14 to 16°C). AGEING: Aged 8 months on its lees with bâtonnage in 300 L. French oak barrels with light toast, followed by 8 months in bottle.
Tasting notes: A golden-yellow colour. Characteristic Malvasía aromas such as white flowers, apricot and quince paste come through together with honey, almonds, pine nuts and cloves. Refreshing acidity on the palate along with an unctuous mouth-feel. Good roundness and volume.